The M1150 ABV: America's Mine-Clearing Monster Tank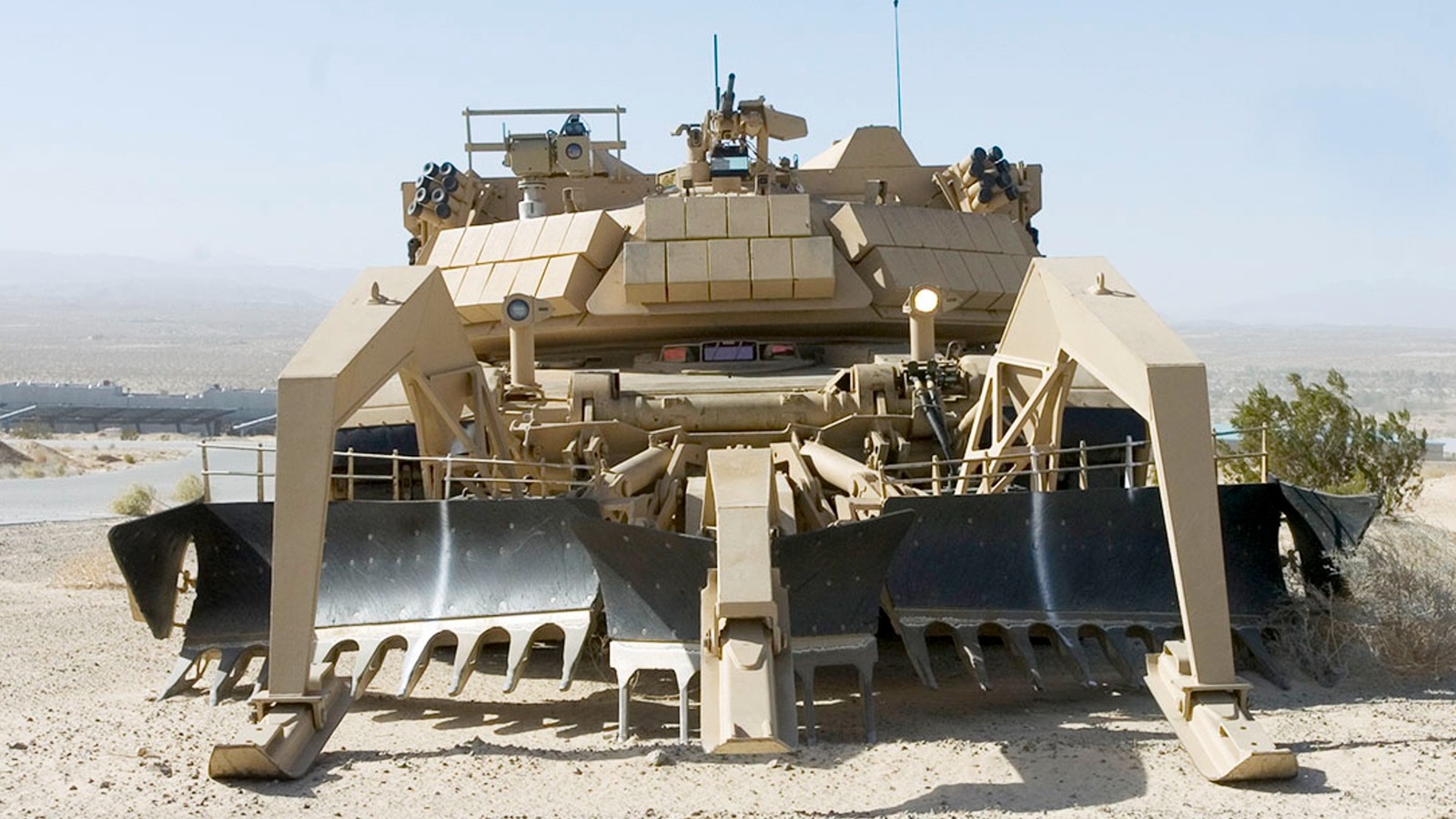 The ABV was initially prototyped way back to 2002, earlier than being finalized in 2008. Constructed from the decommissioned hull of an M1 Abrams tank, the car's design is reasonably genius in its simplicity. By swapping out the same old turret on the tank for a set of spider-like protrusions — collectively named the "Full-Width Mine Plow" — the car might bulldoze by a battlefield, digging up the bottom because it went. 
Because the grime will get shoved apart, any mines buried inside get pushed away from the ABV's line, making certain secure passage to any troopers and autos that comply with it. Within the occasion that any of the mines detonate, the ABV's explosive reactive armor paneling would take up the brunt of the explosion, holding the pilot secure.
Along with the mine plow, the ABV featured a number of swappable attachments. If the pilot needed to filter out a protracted swath of subject in a rush, a Line Cost Launcher could possibly be connected on the rear of the car, firing a line of tightly-packed explosives to detonate any potential mines in a straight line. 
A extra conventional Dozer Blade is also swapped in for the mine plow, permitting the ABV to dig trenches and gun emplacements, shove enemy barricades, and take away anti-tank ditches.